As the holiday season of 1938 came to Chicago, Bob May wasn't feeling much comfort or joy. A 34-year-old ad writer for Montgomery Ward, May was exhausted and nearly broke. His wife, Evelyn, was bedridden, on the losing end of a two-year battle with cancer. This left Bob to look after their four-year old-daughter, Barbara. One night, Barbara asked her father, "Why isn't my mommy like everybody else's mommy?" As he struggled to answer his daughter's question, Bob remembered the pain of his own childhood. A small, sickly boy, he was constantly picked on and called names. But he wanted to give his daughter hope, and show her that being different was nothing to be ashamed of. More than that, he wanted her to know that he loved her and would always take care of her. So he began to spin a tale about a reindeer with a bright red nose who found a special place on Santa's team. Barbara loved the story so much that she made her father tell it every night before bedtime. As he did, it grew more elaborate. Because he couldn't afford to buy his daughter a gift for Christmas, Bob decided to turn the story into a homemade picture book. In early December, Bob's wife died. Though he was heartbroken, he kept working on the book for his daughter. A few days before Christmas, he reluctantly attended a company party at Montgomery Ward. His co-workers encouraged him to share the story he'd written. After he read it, there was a standing ovation. Everyone wanted copies of their own. I guess you can say "He'll go down in history."
Why bring up such a story?  Well, who really knew the story behind RUDOLPH THE RED-NOSED REINDEER?  And, isn't there a little story here for everyone to learn?
Here is someone down on their luck that took something simple yet meaningful and took the time every night to make it better for someone who was special in his life.  What if everyone took the time, and put the effort into saying "being different is not such a bad thing.."
North Beach Realty Ocean Shores LLC, feels same way. Although not down on our luck or having anyone laughing and call us names, we did want to take something simple and make it something special.  Put the effort and time into a Real Estate Agency and let everyone know that being different is not such a bad thing. I guess you can say, being on Misfit Island is OK.. We would rather not be like a typical large franchise.  Our goal is to take more time and effort with our clients and give them the best experience that they deserve. Naughty or Nice we will be here for them all season long.
Just remember, we have taken North Beach Realty from a small unknown agency to one of the best in the North Beach area..   I guess you can say our goal is to "GO DOWN IN HISTORY". Come join us this season, or anytime of the year and visit us at North Beach Realty!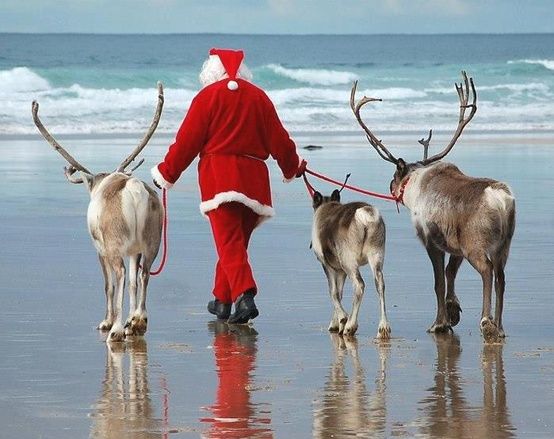 December     
Market Statistics
Houses Sold: 29
Vacant Land Sold: 23
New House Listings: 20
New Vacant Land Listings: 20